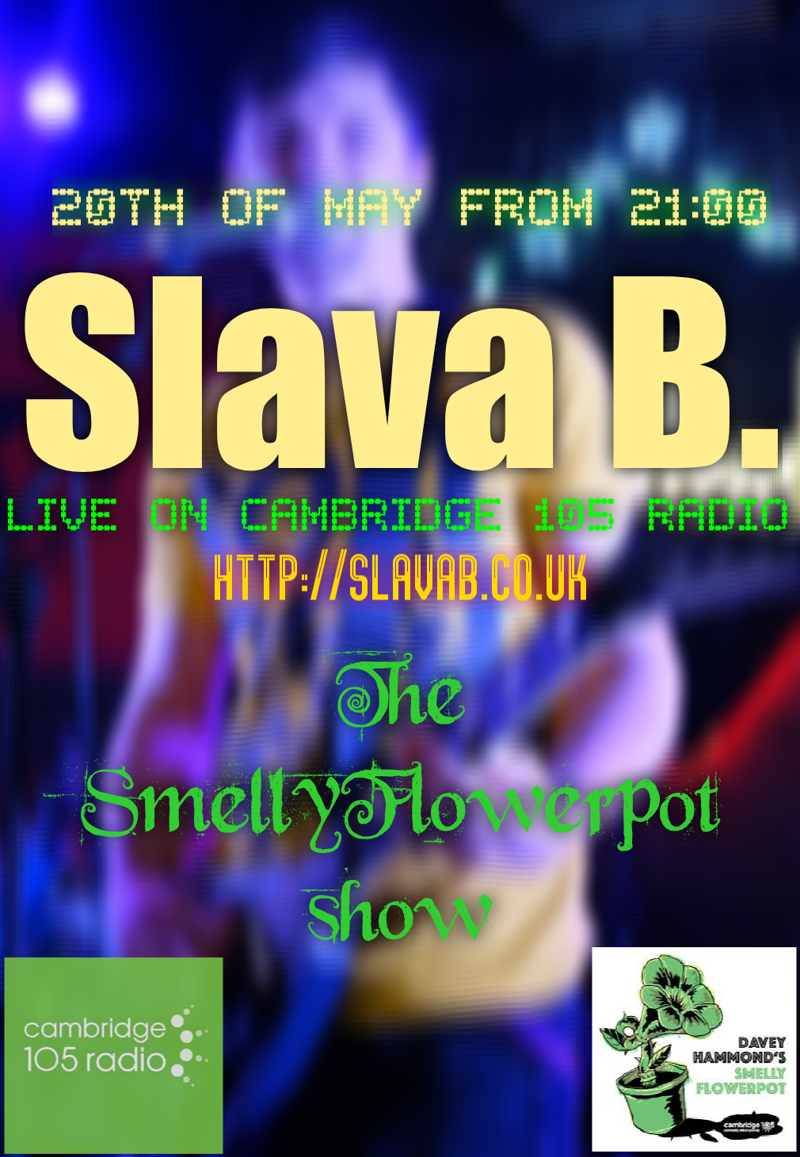 Slava B. LIVE @ CAMBRIDGE 105 FM
Slava B.
The Smelly Flowerpot show on Cambridge 105 with Dave Hammond will present you Slava B. - a singer / songwriter from Wisbech, whos working and writing in Industrial Rock / Metal and punk genres. The main subjects for discussions will be around the debut album "My Heart" and upcoming EP called "Ants".
Online Stream : https://cambridge105.co.uk
Cambridge FM : 105
Interview plus live show, dont miss this one out.